1. What is Python?
Python supports procedure-oriented programming and Object-oriented programming that can be used to write instructions and is very easy to lean as python syntax is very easy as compared to many other programming languages. Python is very vast and can be used in many applications as it has a rich library and features.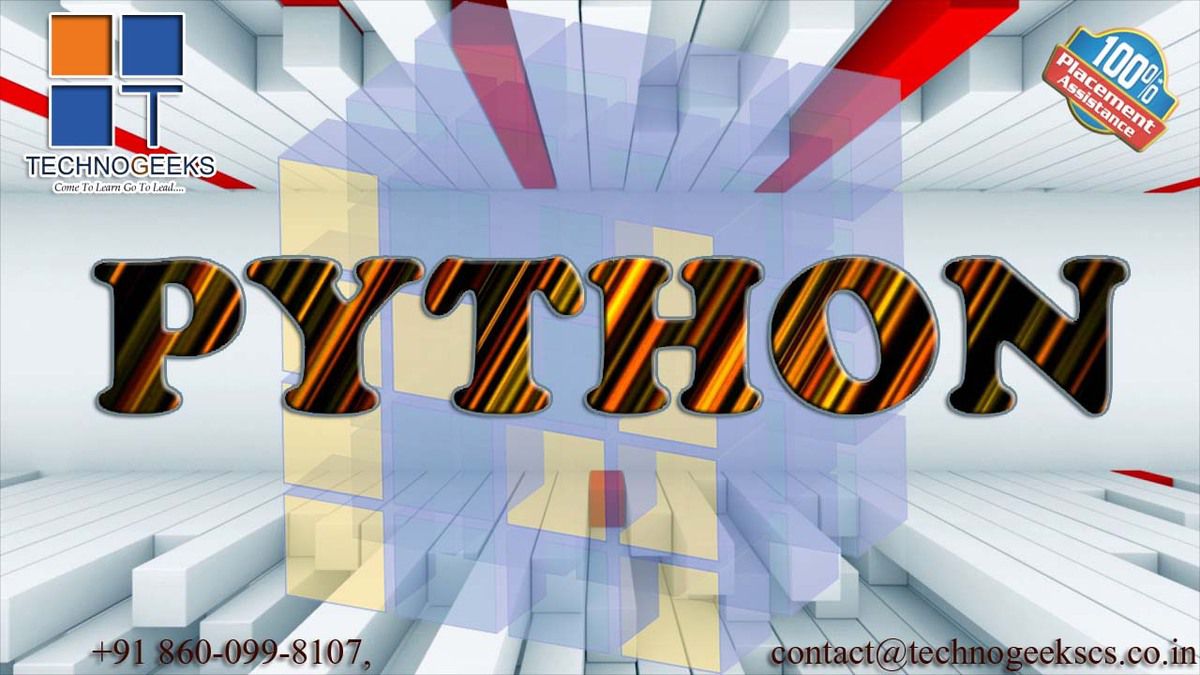 2. Who Can Learn Python?
Any person from It background or from other background but know how to build logic using any programming language like C, C++, Java, etc. can start learning python easily. Because Learning Python means understand Object-Oriented Programming features as well as understand how this language can be used in different requirement and the only shortcut to becoming expert is sitting, code and practice as much as you can.
3. Features of python:
Open Source

Simple Syntax

High-level Language

Portable

Interpreted

Object-oriented

Embeddable with other programming code as well

Extensible
4. How Technogeeks help to learn Python?
Technogeeks is known for its quality content and quality Trainers and have trained more than 550 candidates including IT working professionals on Core Python and Advanced python in this year.
Technogeeks has all the trainers as IT working Professionals and start python Journey from basics of Object-Oriented Programming and then starts with Basic syntax in python and use cases along with libraries and frequently used functions. Once learners are ready with basic toolkit and can start working on complex tasks,
Technogeeks starts second milestone and provides use cases where candidates have to work on mixed-use cases where they have to predict and identify what all things are mandatory to work on any code means what all libraries we mostly use as template and what all coding standards we must take care of.
5. What All Modules are in Python, used frequently in Projects
Frequently used Modules in Python:
Basics of Python

Basics of Object Oriented Programming

How to explore Python Library

How to implement code end to end

Coding Standards

Naming Standards

Exception handling

Logging

Advanced libraries added on the top of Python core library

Data Visualization in Python

Plotting using Matplotlib

Seaborne visualization

Django web framework

Flask web framework

Pandas

UDF functions

Jupiter notebook-based hands-on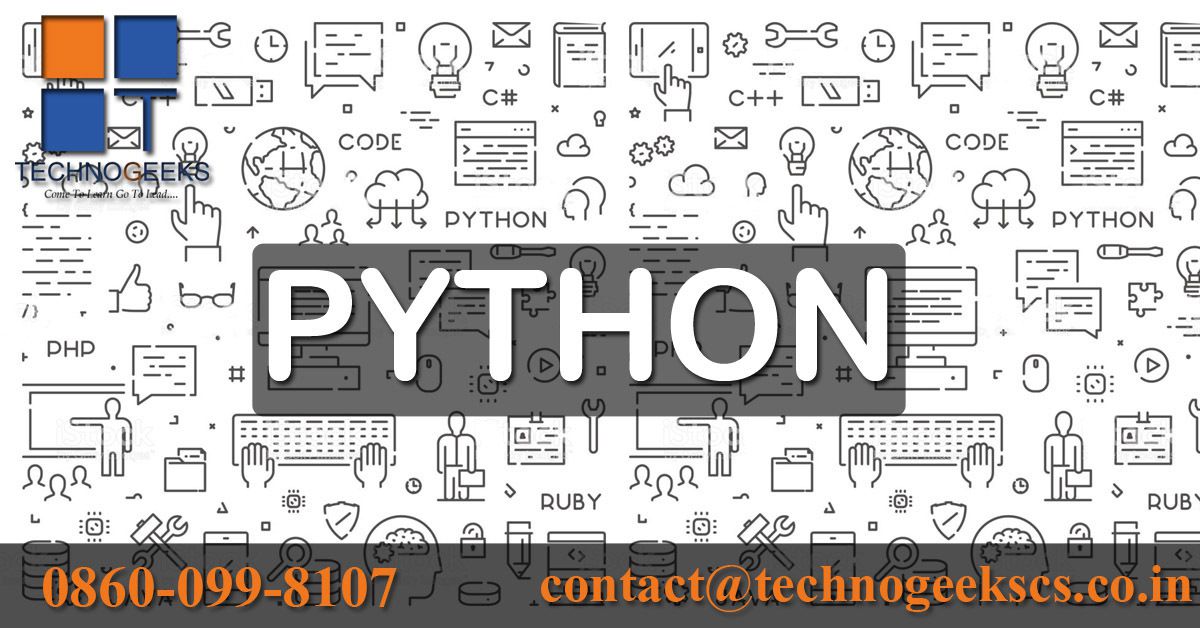 6. What is the Course Content of Core Python, Needs to be Covered?
Introduction to Python

Setting up and installations in your Desktop/ Laptop

Object-oriented programming

Python object and data structures operations

Python statements

UDF functions and methods

File and exception handling

Python modules and packages

Python debugger

Collections module

Regular expressions

Python decorators

Python generators

Install packages on python

Multithreading

Multiprocessing
7. In What All Types of Applications Python can be Used?
Python cab is used with a variety of applications and few names out of them are:
Apache Spark Applications

Data Science

Machine learning

Deep Learning

Natural Language Processing

Data Visualization

Generic Application development

Generic Software development

Utility development

Database activities